Healthy Central American Food – Healthy Central American Families
We want to help the families, churches, schools, and businesses from our neighboring Central American communities surrounding the pipeline to develop self-sufficient gardening practices. The system we have chosen to use for this purpose is known as FarmDaddy: http://www.farmdaddy.com/
The FarmDaddy system we are planning to employ uses rectangular shaped, food grade, containers that are connected together with short hoses. There is a special regulator in the bottom of each container that controls the amount of water intake to just the right amount needed to develop strong, healthy root systems in the plants we grow.
The water sources can connect from a garden hose from an outside home or business spigot, or from rain barrels or cisterns that collect the rain that accumulates in them naturally, through seasonal rainfalls.
Here are some pictures of the plantings that have been accomplished by our teams in central and west Florida using the rain barrel system: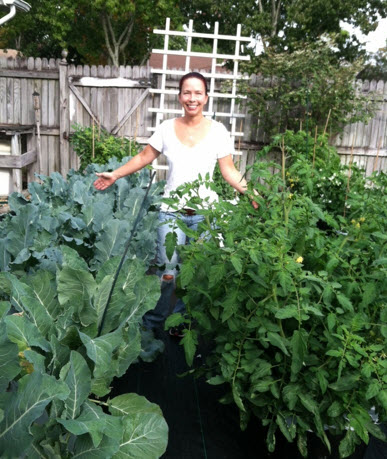 Kimberly proudly displays the FarmDaddy fall crop in Dunedin, FL on November 22, 2014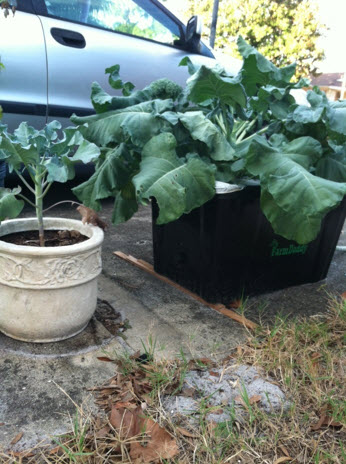 Broccoli grown in a typical planter as compared to broccoli thriving in the FarmDaddy system.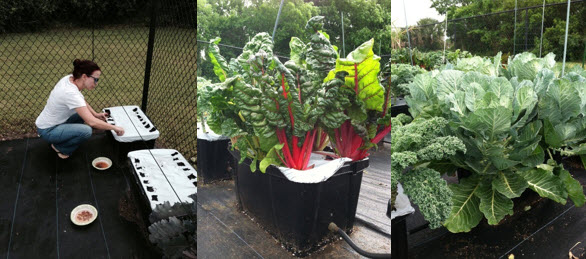 FarmDaddy planting and beautiful swiss chard, kale and collard green yields coming in Sanford, FL.