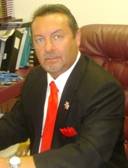 Mr. Leroux is the Chief Executive Officer of Phenix Energy Group and its founder. He has more than 30 years of senior level ownership experience in the pipeline construction industry. Mr. Leroux identified the need for a pipeline across Central America and provided the initial seed capital and sweat equity to develop the business. His experience includes, President and General Manager of Digline Pipeline and Stringing, Inc. from 1993 to 1997, and FIRST NATIONS - DIGLINE – where he negotiated a contract on behalf of the First Nations with Alliance Pipeline Manitoba and Saskatchewan, Canada. He bid the projects, trained the people and hired as the slashing, stockpiling and stringing contractor with a bid contract that covered 790 kilometers across Native Land upholding the traditions and the care of Sacred Land.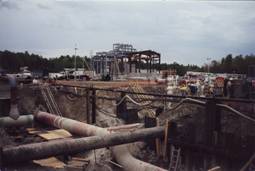 In 1993, Mr. Leroux was responsible for the demolition and removal of TransCanada Pipeline compressor stations in Sundridge and North Bay, Ontario. In 1990, Mr. Leroux provided subcontractor groundwork for Comstock Canada for their compressor stations. In 1989, he provided testing and metering of gas lines for the TransCanada Pipeline. From 1986 to 1987 he operated Leroux Excavation where he completed projects including the successful construction of a raceway, 25 acres of trout ponds, removal of contaminated soil from gas stations.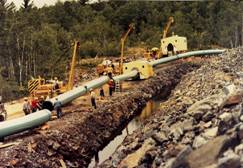 Prior to 1986, Mr. Leroux worked in various operating capacities in the pipeline industry. SPECIALIZED EDUCATION AND TRAINING: Chief Negotiator between First Nations group of Native Indians and contracting companies across Canada, promoting a better quality of life, fair employment opportunities with equal work and pay. Strict adherence to the Environmental and Native Indians Sacred Ground Issues.